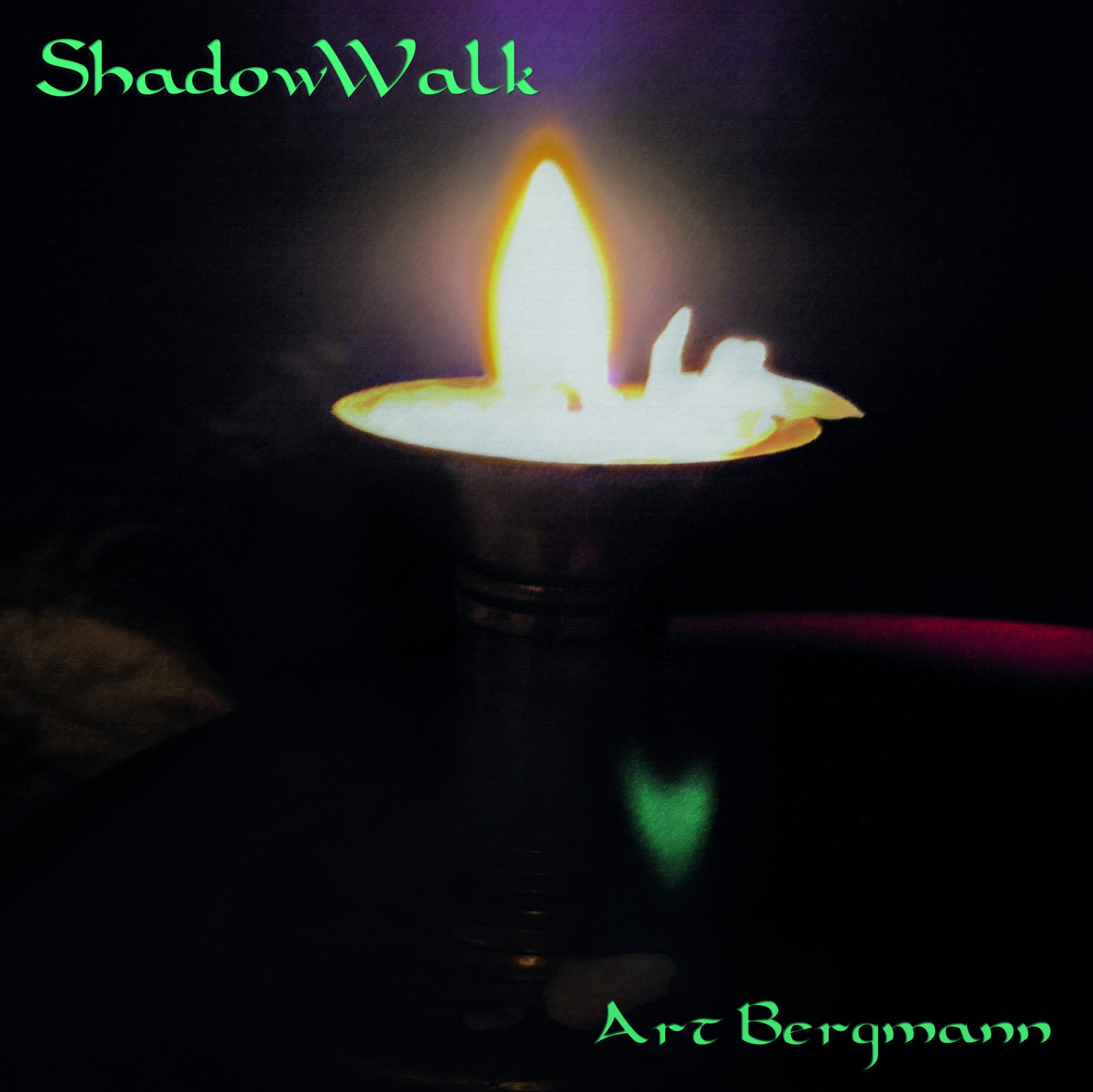 New 12-song collection from Canadian music icon Art Bergmann entitled ShadowWalk is a testament to grief and healing. Member of the Order of Canada, Juno Award winner, two-time Polaris Music Prize long listed artist, Art Bergmann has been honoured by his home country in a multitude of ways. But behind the accolades is still a man coping with the unforgiving realities of life as he enters his seventies. Pre-order the digital or vinyl format from Bandcamp (digital format widely available on other digital retailers): https://weewerk.bandcamp.com/album/shadowwalk-by-art-bergmann-2

ShadowWalk — released September 29th via (weewerk) — is Bergmann's ode to Sherri Decembrini, his beloved wife of 30 years who passed away unexpectedly in March 2022. The album's 12 songs capture the darkness, grief and desolation that comes from such a soul crushing loss, while also offering genuine hope that life will go on. For Art, music remains the strongest healing force and the songs on this album clearly demonstrate he hasn't lost any of his ability to match memorable melodies with deeply personal lyrics.
Recorded at Turtle Sound South Surrey and IDIO Studio in Surrey BC, ShadowWalk is an album for everyone who has loved, lost, and continues to live. Many of the songs were co-written with B.C. poet Patricia Kay, while Art's longtime friend and fellow songwriter Donna Kerbel penned one track. The album was produced by Russell Broom and Wes Smith, with Broom also contributing much of the music and soundscapes. Additional contributors to ShadowWalk include Paul Rigby (pedal steel), Aidan Farrell (vocals), Owen Owen Owen (bass), Adam Drake (drums), Sunny Matharu (tabla) and Katie Mosehauer & the Glass Heart String Orchestra (strings).
Art Bergmann performs at the Rickshaw Theatre on September 29th which will also include a Q&A session regarding his recently released official biography THE LONGEST SUICIDE (out on Anvil Press), authored by long time publicist / author Jason Schneider and moderated by Aaron Chapmen.
Ticket info HERE: https://www.eventbrite.ca/e/an-evening-with-art-bergmann-tickets-669700691797?aff=oddtdtcreator
The Toronto launch show for ShadowWalk takes place at the Horseshoe Tavern in Toronto on Thursday November 2nd. Ticket info HERE: https://www.showclix.com/event/art-bergmann-