After a great run with their debut full-length album Navajo Steel (2008), Canteen Knockout returns with their best effort yet. Their new album, "Broken Down Town" is rich with melodic textures and impeccable production that run heavy with emotional songs. The band takes a live off the floor approach in the studio, consciously avoiding overproduction. With this grass roots approach you really feel like you are in the room with the band.
Along with standout tracks "Whiskey Drains the Pain", "Louisiana" and "Bent Out Of Shape", Canteen Knockout put together a gorgeous and equally creepy version of Gordon Lightfoot's, "The Wreck of the Edmund Fitzgerald", which acts as a nice bridge in the middle of the album.
Well-received performances in Nashville, Tennessee and Berlin, Germany are evidence that the world on a much larger scale is ready to embrace the Canteen Knockout sound.
Digital Downloads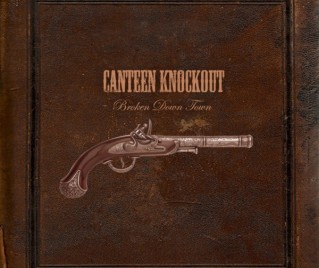 Broken Down Town
(weewerk 036)2010
The Wreck Of The Edmund Fitzgerald