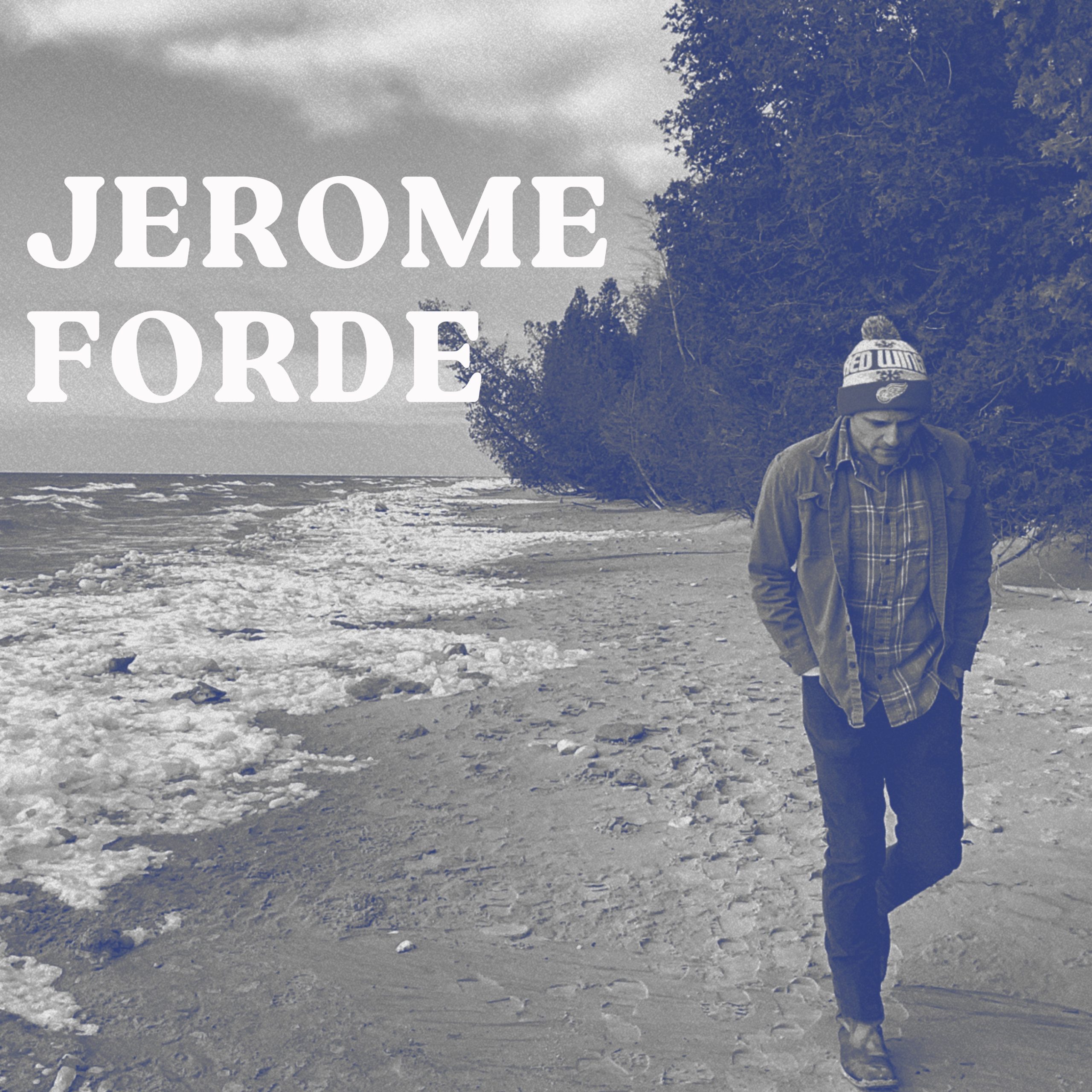 Jerome Forde is an American songwriter hailing from the upper Midwest. His songs combine folk, pop, and alt-country music styles, echoing the sounds of Neil Young, Elliott Smith, The Mountain Goats and Townes Van Zandt. Born and raised in Wisconsin, Forde began writing songs at a young age. At eighteen, he fell in love with a girl, left his hometown, and spent the next decade and a half traveling the country, studying mystical philosophy and starting a family.
Repulsed by the Christo-fascist tendencies of American religion, Forde abruptly abandoned his brief stint as an ordained minister and moved with his wife and children to the wooded shores of northern Michigan, where he began writing songs again. Forde's impressive self-titled debut will be released by Toronto based record label (weewerk), who has released albums by such artists as Great Lake Swimmers, Art Bergmann and The Burning Hell.
Jerome's debut album is both compelling and comforting, turning on the themes of love, change, melancholy, and madness; its ten tracks are a collection of infectious melodies and lyrical confessions that won't disappoint. Lead single "Marigold" will be released on March 31st accompanied by a video, and the full length will be released on April 21st, 2023.
Releases
Artist Links