Selected Press Quotes For Proof of Ghosts
"This music is an aural awakening, an introspective journey of folk powered nuggets that's both part sustained euphoria, part innocent candida. My faith is restored, POGs' palate of swirly, folk-tinged rock, piercing vocals, soaring arrangements and lush sound make it the soundtrack to a sonic mystical adventure." – Lonely Vagabond – www.stillepost.ca – Dec 2007
Proof Of Ghosts Join Weewerk / Chartattack – Wednesday November 14, 2007 / By: Aaron Brophy
Proof Of Ghosts have recently signed with Toronto's Weewerk Records. The Toronto act join an acclaimed roster that includes Two-Minute Miracles and The Barmitzvah Brothers.
The idea for Proof Of Ghosts was originally conceived during the Northeast Blackout of 2003 when an estimated 50 million people in Ontario and the United States were left without electricity. While troublesome for many, group founder Steve Shoe had a fantastic night, sitting at a patio bar surrounded by candles and singing with friends and other patrons. Using this stripped down approach as inspiration, he began recording acoustic music in his basement, both alone and occasionally with like-minded friends.
The songs made their live debut in 2005 and since then Proof Of Ghosts have shared the stage with other upstarts such as Rock Plaza Central, The Cansecos, The Diabaleros and Timber Timbre. Shoe has also played with Do Make Say Think, joining them for a gig in Washington, DC. Now a trio that includes bassist/acoustic guitarist Mike Hawko and drummer Mike Duffield, Shoe does his best to continue to pay tribute to the dark August night that started it all by working a rotating cast of guest singers and players into sets whenever possible.
Proof Of Ghosts are planning on doing more out-of-town shows in the new year along with some small tours as well. Will the addition of different guest musicians for each concert eventually turn them into a Broken Social Scene-sized ensemble? Only time will tell. Although an official release date has yet to be announced for the band's new self-titled album, their MySpace page promises it will be available sometime soon. The site features three gorgeous alt-country cuts from the upcoming disc that are destined to keep bodies warm on cold, electricity-free nights." -Shawn Despres (link to article…)
Digital Downloads
Discogs Store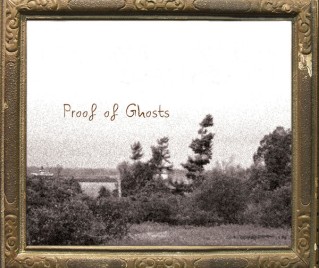 Proof Of Ghosts
(weewerk 017)2008
Summer's Wasted On The Young
My Baby Don't Come Round Here Anymore
Saturday Night In The Summertime
Everything Is Gonna Be Alright